BOXY Oak drawers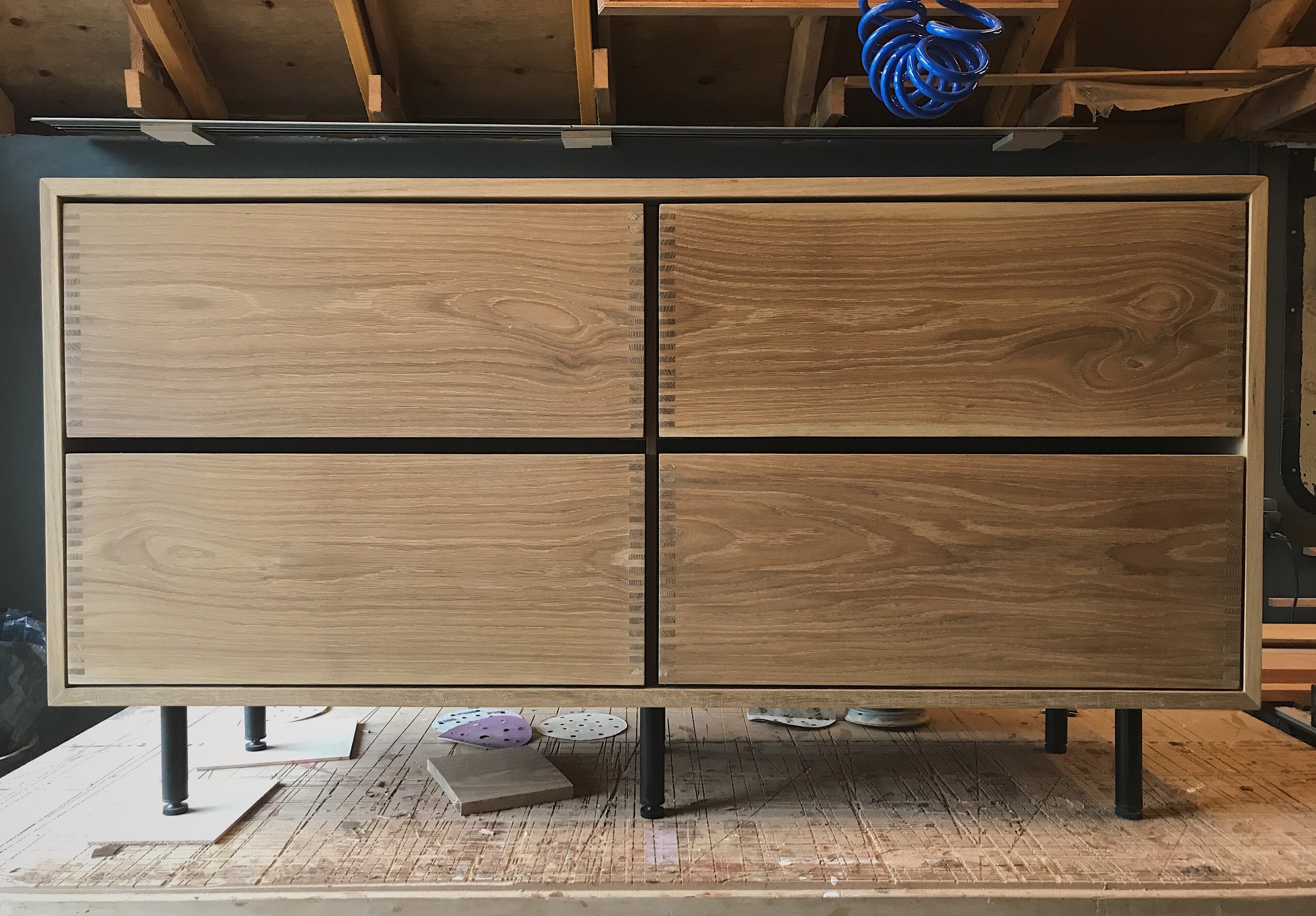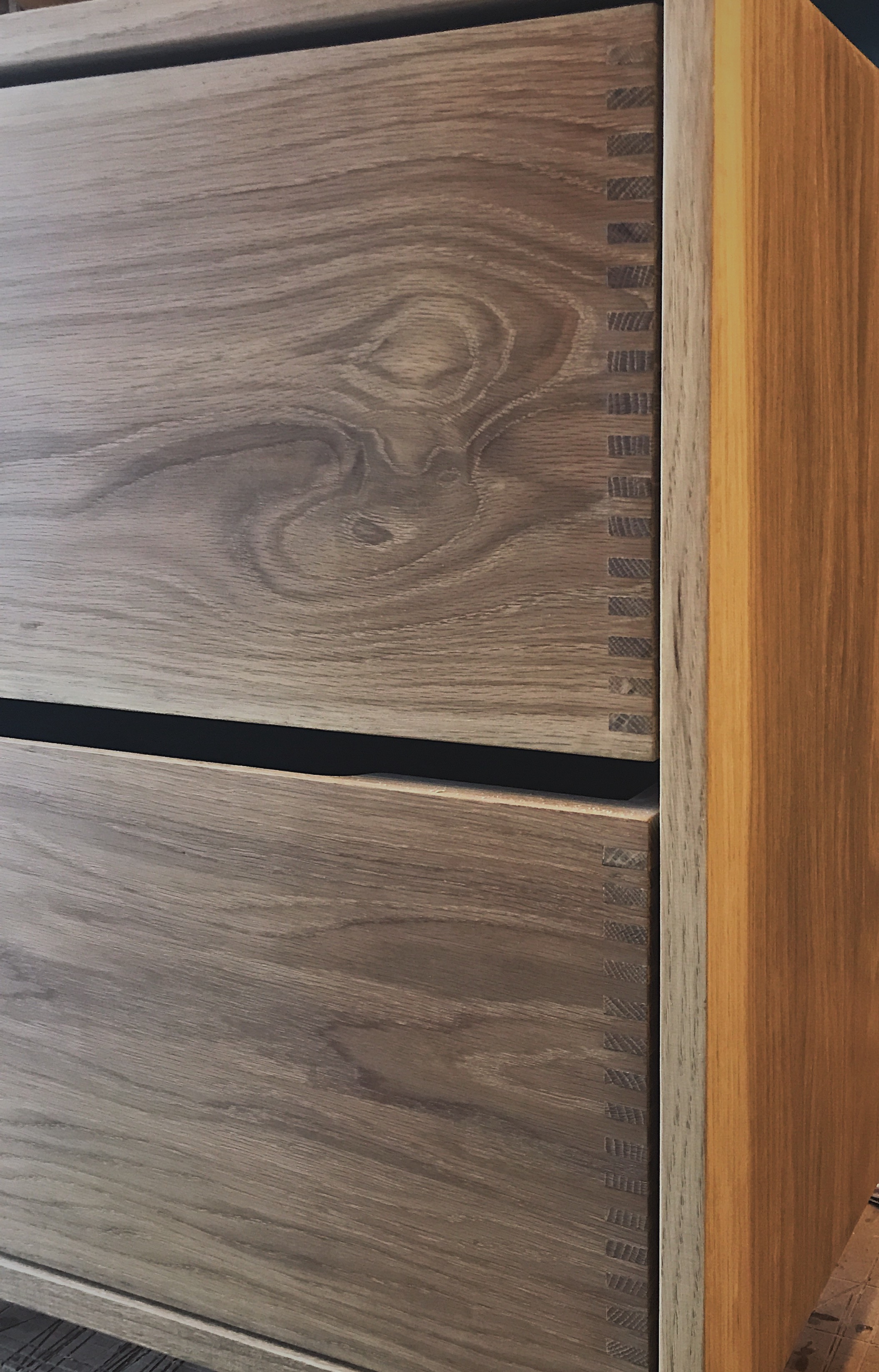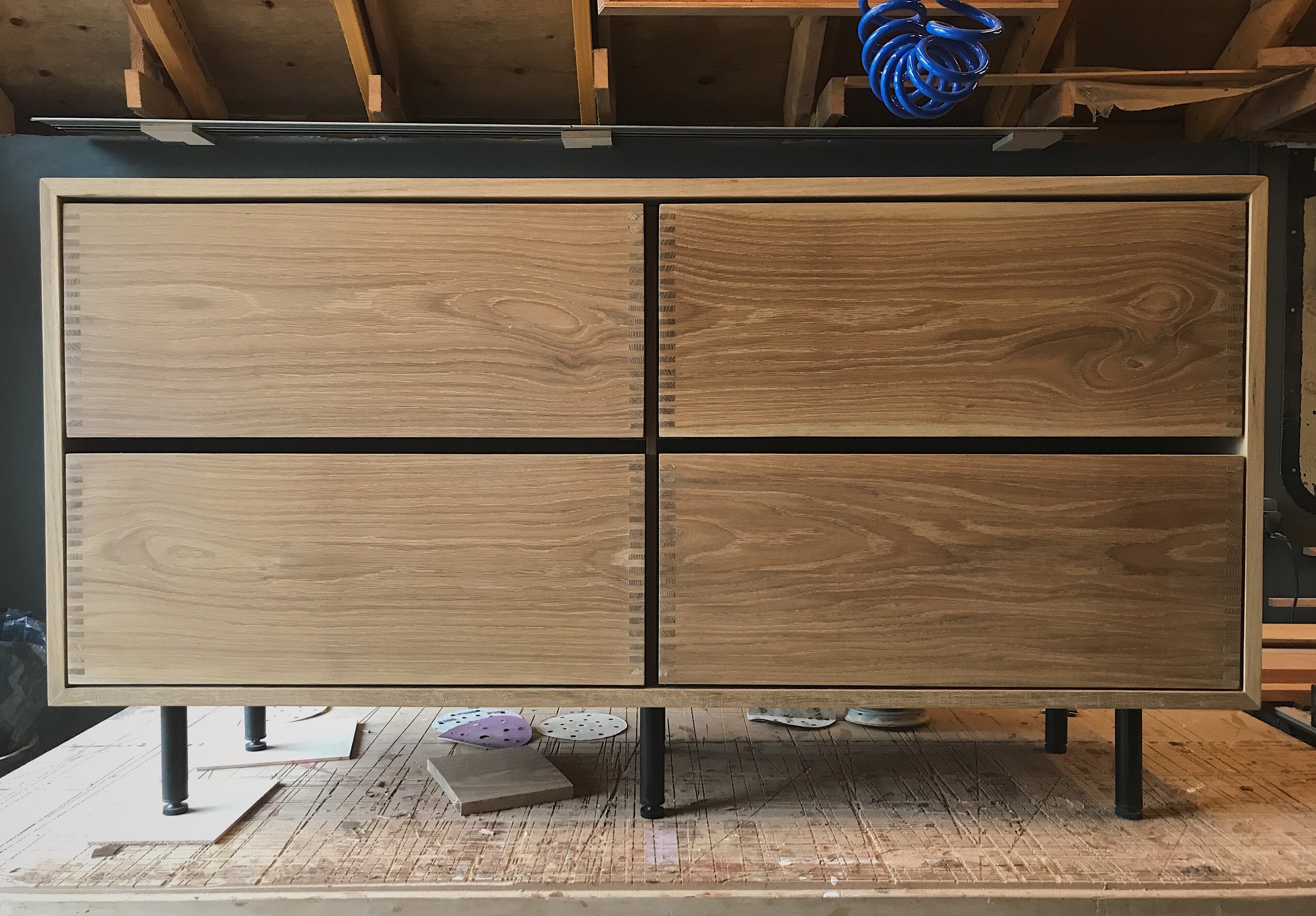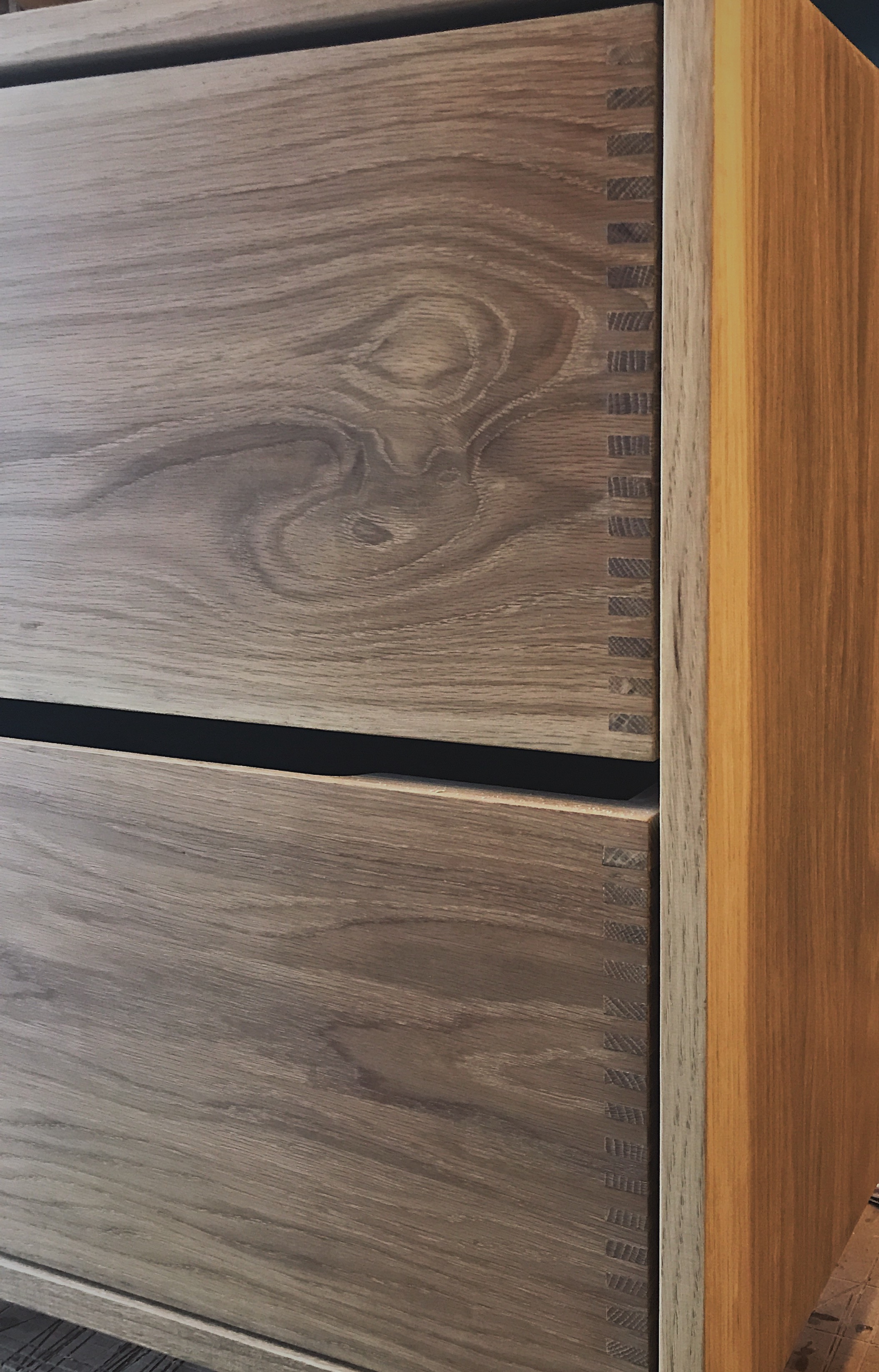 sold out
BOXY Oak drawers
This is a piece that was originally a commission and I really liked it so I wanted to make it a part of my collection.
It's made from solid American white oak and finished with a danish/linseed oil mix. You can see the box joints on the sides of the drawers, it's a nice clean detail that I've used on a few different pieces now and on of my favourite joints between two bits of wood.
This can be made to suit your sizes and done in a few different materials. For anything like that just send me an email and we can take it from there.
This item is made to order. As of now (beginning of 2019) you're looking to be approx 4-6 weeks from time of order to delivery.
Any questions about anything just get in touch from the contact page.